For those of you who thought the garden variety P1 was a bit tame, rejoice! Mclaren is cooking up an off the chains P1 GTR, replete with 986 throbbing horses.
Celebrating 20 years since their victory in the 1995 24 Hours of Le Mans, McLaren announced that they would resurrect the GTR name by launching a track-only version of the P1, the McLaren P1 GTR.
The GTR will be made available to the 375 McLaren P1 owners only, and will be a very limited edition of 35 units. The concept car made its debut at the 2014 Pebble Beach Concours d'Elegance in August 2014. The P1 GTR production model was officially unveiled at the 2015 Geneva Motor Show. The GTR variant is priced at £1.9 million (€2.7 million or US$2.8 million).
Here it is, making its daddy proud:
McLaren states that this will be the most powerful McLaren to date, with an intended power output of 1,000PS (987 bhp). The car will also feature slick tyres, and is claimed to have greater levels of performance, grip, aerodynamics and downforce in comparison to the road car. Featuring a new fixed ride height on race-prepared suspension, a fixed rear wing capable of using DRS, and a new exclusively designed exhaust, McLaren aims to deliver the ultimate track experience.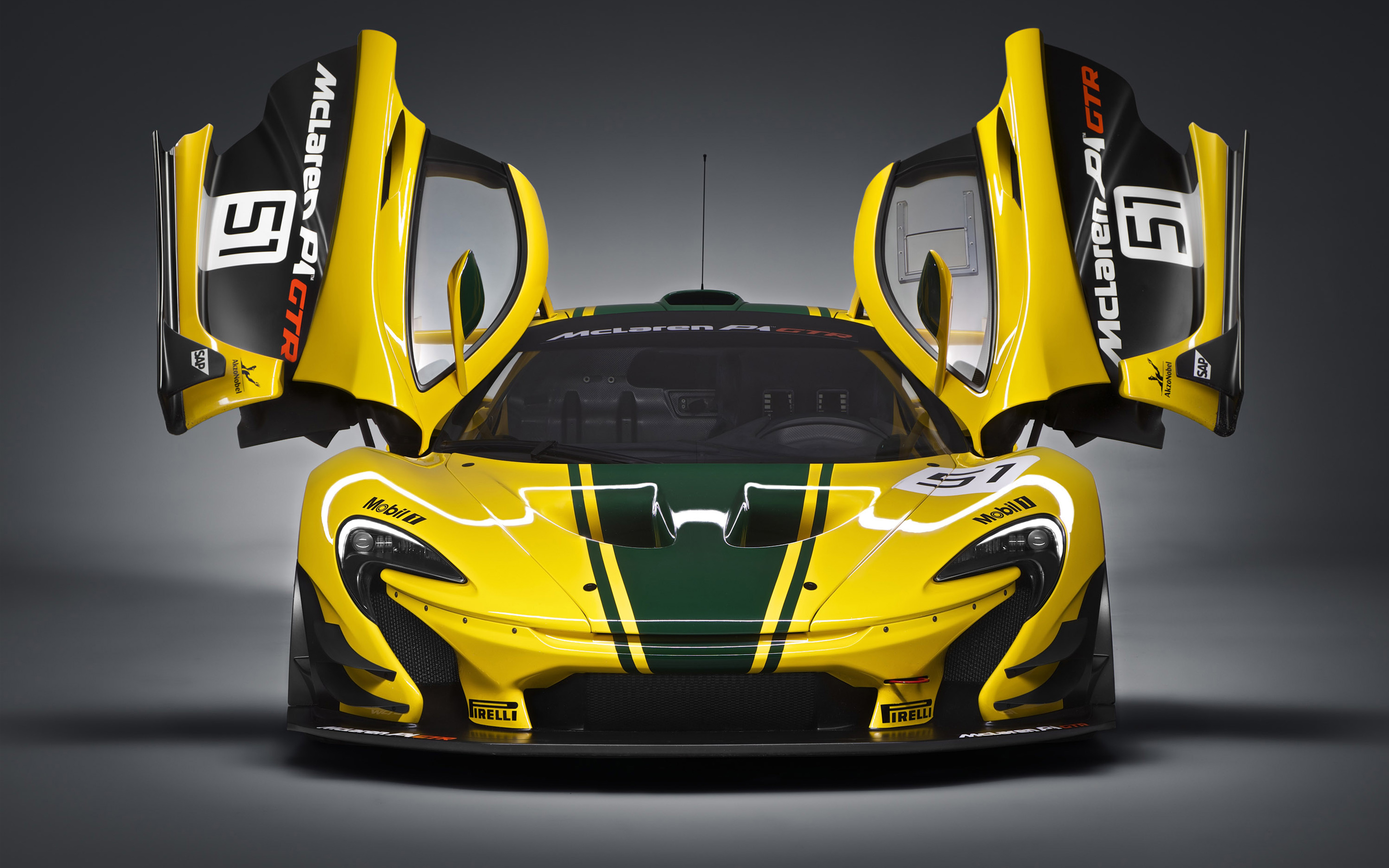 This limited edition will go into production in 2015, after all 375 standard McLaren P1's have been built, as homage to its race-winning ancestor, the iconic F1 GTR, and will be built, maintained and run by McLaren Special Operations.
The McLaren P1 GTR hybrid engine aims at producing 1,000PS output 987bhp that's 84bhp over the current model, although McLaren did not disclose whether the power increase is from electrical boost or tuning the twin turbo 3.8-litre V8. Performance figures are unconfirmed P1 GTR weight was reduced by 50kg and deliver power-to-weight ratio of 687bhp per tonne.
So this, or the bonkers-like-its-name Ferrari , err,
FXXK
?